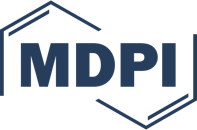 We are looking for IT Support who will be responsible for the diverse range of IT-related tasks in our office in Cracow:
Daily IT support tasks
Serving as the first point of contact for the employees seeking for technical assistance
Communicating proactively with the IT support team and management regarding the daily tasks and responsibilities
Provisioning, managing and upgrading company equipment
General fixing, troubleshooting, repairing and upgrading company's hardware
Identifying software related problems
Installing and reinstalling of OS and all the other required programs
Initial setup configuration of settings, macros and shortcuts for the employees required software
Record events and problems and their resolution in logs
Mounting of the network cables, basic troubleshooting and changes on company's IT network
Your profile
High-school diploma or Bachelor's degree in studies related to IT (basic knowledge)
Basic knowledge of IT Networking
General knowledge of Windows OS
Good interpersonal communication skills
Strong English skills
Attention to detail
Poland residence permit
What we offer

Great professional and personal development
Different opportunities for advancement in a dynamic company
Private health insurance (fully covered by MDPI)
MultiSport card
Team buildings
Working in an international team
If you are interested in this position we are looking forward to reviewing your complete application.
Diversity & Inclusion
MDPI provides equal employment opportunities to all applicants for employment, without regard to race, colour, religion, sex, national origin, disability status, gender identification, sexual orientation or any other characteristic protected by law in every location in which we have offices. Thank you for your interest in applying to MDPI. We value diversity and encourage the very best candidates to apply.
About MDPI Poland
A pioneer in scholarly open access publishing, MDPI has supported academic communities since 1996. Our mission is to foster open scientific exchange in all forms across all disciplines. We operate more than 400 diverse, peer-reviewed, open access journals supported by over 35,500 academic editors. MDPI is headquartered in Basel, Switzerland with additional offices in Europe, Asia and North America.
To support and strengthen our constant growth in the world of scientific
publishing, we opened our newest MDPI office in Europe, located in Krakow, Poland. We are currently looking to hire young graduates who share our passion for spreading the newly acquired knowledge of today's scientific community and feel motivated to contribute to open access publishing. This is also a great opportunity to start a first job in a dynamic multinational company which offers various career development opportunities to talented, enthusiastic and hard-working individuals. We look forward to welcoming energetic new members to our Krakow office.